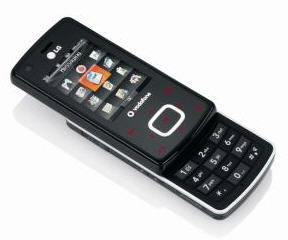 LG's Chocolate has sold about 4 million units worldwide.
The company now wants to take the success a bit long. They have planned to release a 3G version of the famous Chocolate phone to cater the Asian markets.
The 3G Chocolate features a 2-MP camera, a secondary VGA camera for video calls, UMTS, Bluetooth 1.2 and a microSD expansion slot.
Nothing much has been changed in the features respect except for adding 3G support.
The device will bear a price tag of about $638. Still wait for some good looking contracts…!
Via: Gizmodo