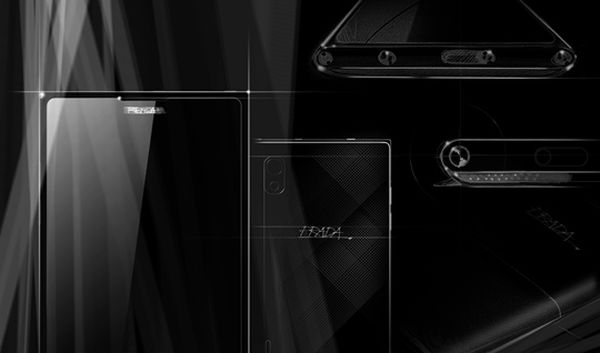 First look
It's no longer a news that LG and PRADA are working together for third time to blend esthetics with technology. You might remember how KE850, the first cell phone developed jointly by LG and PRADA way back in 2006, got standing ovation from fashionistas across the globe. So we want to know more. But other than a teaser campaign with concept sketches, we don't have much information about the upcoming model, which has been dubbed as LG PRADA 3.0. However, from the sketches it looks like the new phone should have a touch screen, slat form factor and would be as thin as 9mm.
What's new?
In absence of hard facts, rumor takes over the stage. At present lot many rumors are flying around LG PRADA 3.0. and according to them, this yet-to-be-launched phone would sport:
1. capacitive touch screen
2. 4.3 inches NOVA display
3. dual-core 2 GHz processor
4. Android 2.3 or Gingerbread OS
5. 8 MP camera on the rear side
6. HSPA connectivity with more than 21 Mbps speed
What's been refreshed?
Without officially supported facts, it is not wise to speculate much farther. But refreshing features of the phone should be Android 2.3 operating system, NOVA display and extremely thin (8.9mm) chassis. Of course, we believe this phone would be packed with many other useful and not-before-used features.
Feature Walkthrough
LG and PRADA team is known for their radical designs and innovative technologies. Their first phone KE850 was, some people say, predecessor to iPhone. And LG used to claim Apple actually copied some of the features of KE850. Actually, you know this was the first phone to have capacitive touch screen, something today's smart phones are synonymous with. KE900, the second phone in the series, had linked interface with PRADA watch. This was indeed an innovative technology. It is still not known what exactly will be on the plate with LG PRADA 3.0 but everybody believes, this phone would also make no less effort to mark its presence.
What's good?
1. LG is going to unveil final version of NOVA display. The company introduced this display technology in Optimus series and the technology is in process of refinement. It is more energy efficient compared to iPhone's IPS –LCD and allows extended angle of view with more vividness and color gamut. LG claims that NOVA display uses 0 watt when it is black (not switched off).
2. Android 2.3, commonly known as Gingerbread, are more refined version. It allows excellent soft button capabilities. So you can expect that new phone won't have any physical button like KE900 and KE850.
3. Dual-core and multi gigahertz processor chipset should make the phone faster to operate.
What's not so good?
As there is no LG or PRADA verified fact, talking on drawback doesn't make much sense. HSPA with 21+ Mbps speed sounds good; however, everybody expects more on connectivity options. As the phone is also going to be a fashion statement, design has to be radical. Concept sketches show a clean cut black slat look, which reveals no finer details.
But one bad part you should be sure about is the price of the phone. LG-PRADA phones were never for mass and the new phone will carry the tradition. As a limited edition phone it will come along with hefty price tag.
Industry buzz
Considering the successful track record of LG and PRADA in developing top end mobile phones, the new phone is revving up the heart beat of gadget geeks and fashionistas. You can guess that seeing so many rumors. Some people say the new phone would be presented as PRADA K2 by LG. No doubt industry is waiting for another welcome splash from the team.
Price and availability
No information on the probable price point of the phone is out yet. But it won't be cheap for sure. The LG PRADA 3.0 should be launched by early next year, i.e., 2012. However, no specific dateline has been given.
Wrap up
After almost 3 years, the successful team of LG and PRADA is working together. KE900 with sidekick keypad didn't make buzz as its predecessor KE850. So the companies are working hard on all fronts. Teaser campaign is proof of that. And you know as the day of launch would come closer, they will release more clues to keep the hype revving. Stay close to us to see more on PRADA 3.0.