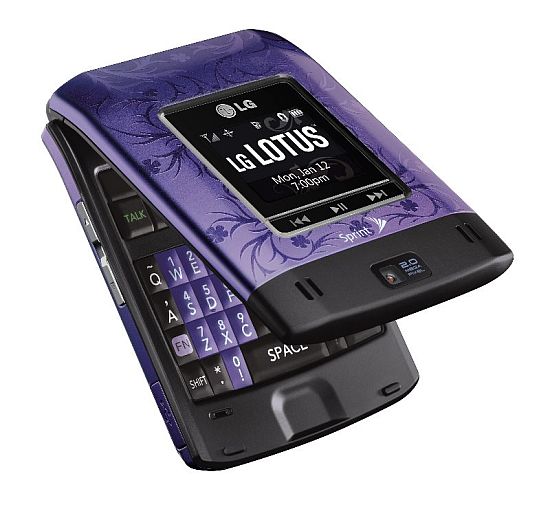 Target consumers: Fashion conscious women
Should they buy it? Yes
Why? The textured purple and satin black LG Lotus is a powerful designer phone that won the Red Dot Design Award for its original look. To complement the designer feel of the cell phone, fashion designer Christian Siriano has created a grey silk jersey scarf to be carried along with the Lotus.

Technical specifications: 2.4-inch TFT main display of 262 colors and 240 x 320 –pixels, 2.1-inch TFT external display of 65K colors and 176 x 220 pixels, QWERTY keyboard,2MP camera with camcorder functionality, stereo Bluetooth, Sprint Navigation for GPS-enabled turn-by-turn directions, Sprint TV, Sprint Radio, Sprint Music Store, Wireless Backup saving contact list, music player with external control, microSD card slot for up to 12GB memory expansion, background music playback support while surfing the web, SMS voice, access to corporate and customer email, 900mAh battery, 5.5 hours of talk time.
Pricing and Availability: LG Lotus will be available exclusively at Sprint in October for $149.99 with a two-year contract.
What others are saying? Michael Oryl of Mobile Burn says
"The Lotus has a unique shape that looks similar to that of a ladies makeup compact."
According to Adrian Covert of Gizmodo
"The keyboard especially is a joy to use. The keys are bubbly, well defined, and give a distinctive click when you hit the key."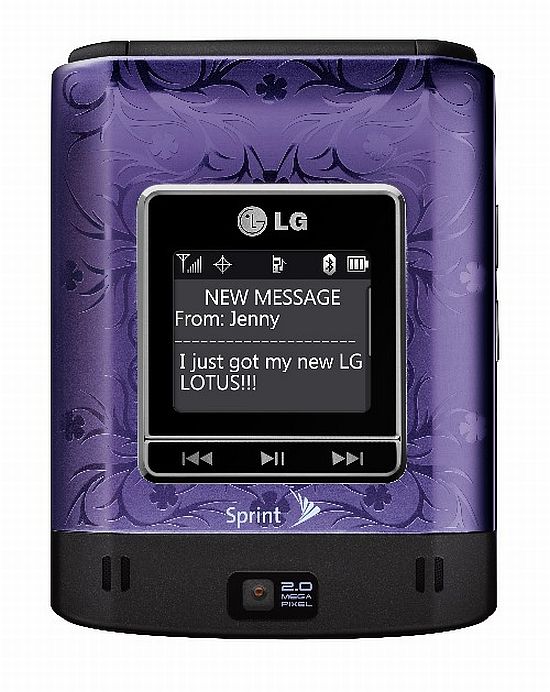 Via: Cameraphone Plaza