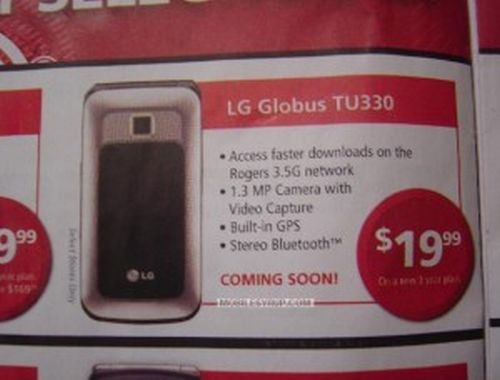 LG, in close co-operation with Rogers, announced the Globus TU330 cellphone. This flip phone doesn't brag lurid features, but promises some cool apps on-board. Not so surprisingly, LG has managed to keep the price as low as possible. Without a doubt, cutting down on expenses seems to be the only mantra to survive the tough times, we're exposed to!
Technical Specifications: A 1.3 megapixel camera with video capture, GPS and Stereo Bluetooth.

Pricing & Availability: A rather bottom-end price tag suggests $19.99 only on a 3-year contract with Rogers. Might be available in a month or so!
Via: Mobile Syrup