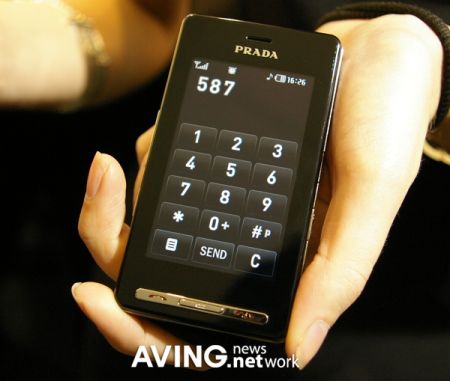 Asian market would soon witness the debut of LG Electronics' most recent range of products incorporating future technologies. GSMA Mobile Asia Congress, Macau, would be the landing stage for the same from November 12 through 15.
Everybody is keen to get their hands on to LG's hottest high-end camera phone 'Viewty (model: LG-U990)' and its full touchscreen HSDPA smartphone 'LG-KS20'.The LG-KS20 is LG's most recent HSDPA smartphone having a bigger color touchscreen than the contemporaries, and as an add-on it would enhance your mobile internet experience for good!
It packs-in full internet browsing specs and downloads everything from music and video clips to push e-mail at speeds not less than 3.6Mbps through HSDPA. Video conferencing through this one is a sheer delight, I should say.
It runs on Microsoft's Windows Mobile 6.0 software.GSMA Mobile Asia Congress, previously termed as 3GSM World Congress Asia, works in accordance with the annual Mobile World Congress in Barcelona, and they are already doing a great job!
Via: Aving