LG seems to have no further plans to launch more Windows Phone handsets, which are not financially beneficial for the company. LG sources have revealed to the Korea Herald that it will concentrate more on Android platform instead of Microsoft's Windows Phone in future. The reason the South Korean firm came up with for the move is the huge depreciation in sales of its Windows Phone handsets in global markets.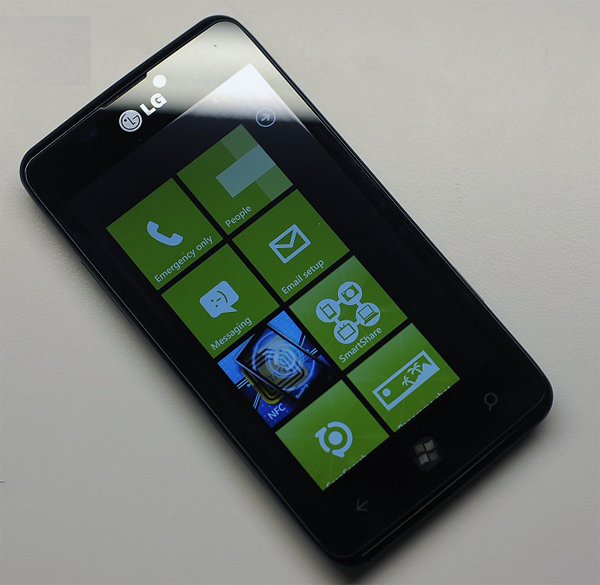 Earlier in 2009, LG announced that it would focus on building hardware for Windows Phone. But after three years, it changed the decision getting a lackluster response for its WP-based handsets. The company ended up losing cash for seven straight quarters. Though LG has returned to making profit in recent quarters, it has evidently decided to stop production of more Windows Phone handsets.
LG's decision comes up when Microsoft's CEO Steve Ballmer is about to fly to Korea for the Seoul Digital Forum in May 2012. LG claims that it didn't have knowledge of Ballmer's business tour. But analysts think that LG has timely announced its decision to retreat from the Windows Phone platform. The company's goal will be an official deal with Ballmer. Indeed, Microsoft's partnership with Nokia has been one of the big threats for LG in making Windows Phone devices.
There is a chance that Ballmer may see LG representative also while meeting with various business and developers in Korea. Maybe, as indicated by some analysts, the tech maker will meet the Microsoft CEO for some damage control about their recent smartphone decision. Anyway, LG's retreat from Windows Phone will be a huge bang on Microsoft. LG is one of the world's best OEMs.
On the other side of the coin, there is a criticism that LG's offerings for Windows Phone devices have not been much good. Most of LG handsets with Windows phone are below the industry standard. It might also have resulted in the company's critical condition in case of WP phones. Analysts assess that the Quantum (AT&T) is the only LG phone with some innovation. All other devices were sub-par and so customers could have refused to buy.
Meanwhile, many LG Windows Phone prototype handsets like the E740 will be in crisis. The company hasn't officially announced on the fate of the prototypes and upcoming Windows Phone projects. Anyway, let us wait until Steve Ballmer lands in South Korea.
Meanwhile, LG just recently showcased a set of Android-based high-end phones including the Optimus Vu phablet, LG Optimus True HD LTE P936 and Optimus 4X HD. It shows that the South Korean tech maker would like to raise stiff competition to its Android rivals like Samsung and HTC, instead of working with the less lucrative Windows Phone platform.
Via: WPCentral