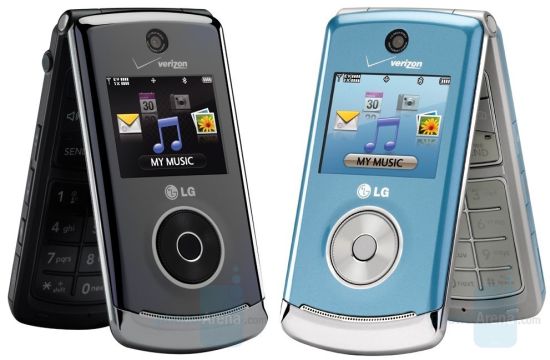 The cool new music-centric LG Chocolate 3 is all set to make its grand debut on Verizon Wireless come July 14th. The VX8560 model will be a clamshell unlike the first two handsets in the Chocolate Series, and will be made available in Black and Light Blue color options for the time being. The guts of the phone will be peppered with features like 2.2″ internal QVGA display, 1.76″ 176×220 pixel external display with navigation wheel, 1GB of internal memory, microSDHC support up to 8GB, Bluetooth 2.1, 3.5mm headset jack, 2MP camera and stereo speakers.



An integrated FM Transmitter will allow the Chocolate 3 to turn any near by FM Radio Receiver into a blasting music box, which, of course will be a first for Verizon subscribers.
The Chocolate 3 is expected to be priced at $129 after $50 rebate with a 2-year contact, $199 after $50 rebate with a 1-year contract, and $299 in case you want to buy it at retail price.
Source: Phone Arena