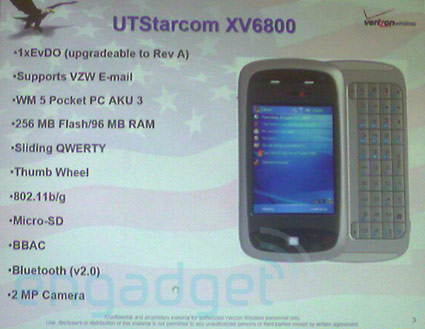 Verizon has roped in three new cellphones for its customers.
The UTStarcom XV6800, Samsung i760 and UTStarcom SMT5800 , all three will be soon available for the Verizon customers.
UTStarcom XV 6800 has following specs:
– Windows Mobile 5.0
– Wi-Fi, Bluetooth
– EV-Do and mobile Broadband access
– 96 Mb of internal and 256 Mb of flash memory
– microSD card slot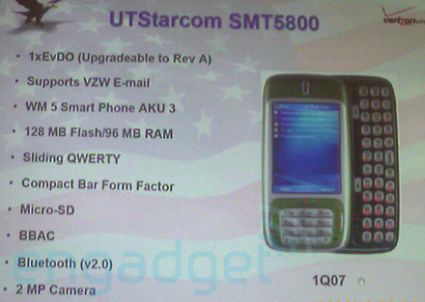 Under the same category we will also see UTStarcom SMT5800 with almost same features as that of XV6800.
The Samsung's i760 will be available by Q2 next year and the phone is also in the category of WM smartphones with all the features like Bluetooth, multimedia support, Wi-Fi, QWERTY keypad, microSD card slot with 128MB ROM and 64 MB RAM.
Via: Engadget