With its motto to fetch you power into your hands, LAVA mobiles strive to provide excellence and innovation at an affordable price to the Indian consumer. Its adaptability and passion for excellence has seen the release of many a mobile. The LAVA M30 has been released primarily as a music phone. It is important to state that because on the face, all LAVA mobiles seem to have the same features. The M30, thus goes to great extents to whet the musical preferences of the user. Its dual SIM feature supported by the dual standby facility make it an even more attractive buy for the customer.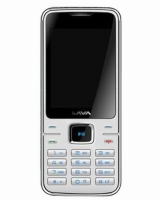 Performance
The battery life of the phone is good with a standby time of almost 10 days. Media sharing and transfer is simplified through the USB and Bluetooth facilities that work quite well on the handset. The camera functions well but the 4x zoom is defunct because it is only an illusion of a zoom as it is done digitally and not optically. However, the camera also multitasks as a webcam along with your PC. The audio performance is really good. The phone quickly reads a large range of formats and plays back really good sound. The lows, mids and highs are all well balanced. The Yamaha system onboard obviously does lovely job of sound amplification. As a plus, the music phone provides earphones which have been split so that two people can simultaneously enjoy the high quality music it pumps out. The signal reception and call quality have no problems on the handset.
Features
The LAVA M30 has a 2 MP camera which shoots at a resolution of 1600 x 1200 pixels. The camera is equipped with video recording facilities and a 4x digital zoom. The highlight is the embedded audio player which plays a bewildering array of formats. MP4, AVI, AAC, WAV, MP3, AMR and MIDI are all playable through this device. The audio options and functions along with the ease of playing are all enhanced for a rich listening experience. There is a universal headphone jack along with an external speaker. Three dedicated music control keys adorn the handset. The GPRS with WAP browser ensures internet availability while the Bluetooth adds to the connectivity options. A 1200 mAH battery rests in the handset.
Design
The handset arrives in a classic white color with a metallic finish. Though it is meant for audio performance, it does not compromise on its looks. A 2.2 inch, QVGA, IPS screen adorns the front panel of the phone below which are located the menu shortcut and contacts shortcut keys. The central D pad houses several other shortcuts. The keypad is an island type and the handset is a multi-tap type. The right panel has three music keys while the back panel has the camera and speakerphone. ON the lower side are located the audio jack and USB port. The phone has a neat finish overall.