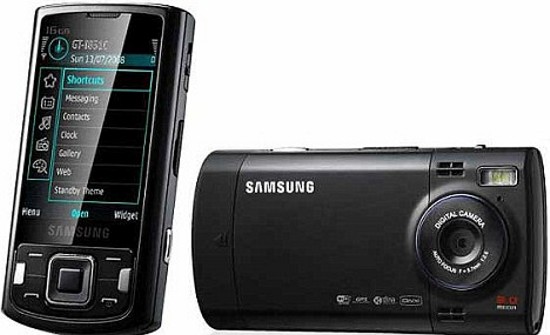 Samsung will shortly introduce i8510, a camera phone that comes with an eight mega pixel (MP) image sensor, the first of its kind on mobiles. With the introduction of this new feature, customers can now enjoy capturing high quality pictures compared to what it was on older mobile phones.
The i8150 camera phone with its capability to take high quality pictures identical to the ones taken on a digital camera, might as well lead to the end of digital cameras. Sources indicate that the pictures taken on the i8150 were the best ever to have been taken via a camera phone. Says Paul Nuttall, writer of What Digital Camera, that the open space between a digital camera and a camera phone has narrowed over the years and with the introduction of an 8 MP on mobiles, customers will find it difficult to distinguish an image taken with a 8 MP camera phone and a digital camera.
Despite its possible success, the major concern will be the size of the picture as a phones' size limits the option to include a zoom lens, common to the conventional digital camera.
None-the-less, the Symbian powered phone incorporates all the advanced features, has a storage capacity of 8GB and will also provide high speed wireless connection to the internet. The design is stylish and the slider phone comes with a simple menu option. Sources indicate that people who had tested the i8150, finds capturing pictures much easier and faster and the camera adjusts to varying surrounding conditions with ease. The image colors were well defined and rich and the presence of a LED flash allows one to take pictures at dusk
Samsung will create history by launching its new product in Great Britain, with sources indicating that Sony Ericsson is planning to launch their own editions shortly. The Samsung mobile with its much hyped feature and the introduction of such headsets by other manufacturers will provide customers an option to go for a handset rather than a camera, which might mark the near end of a digital camera.
Via: mailonline, gsmarena