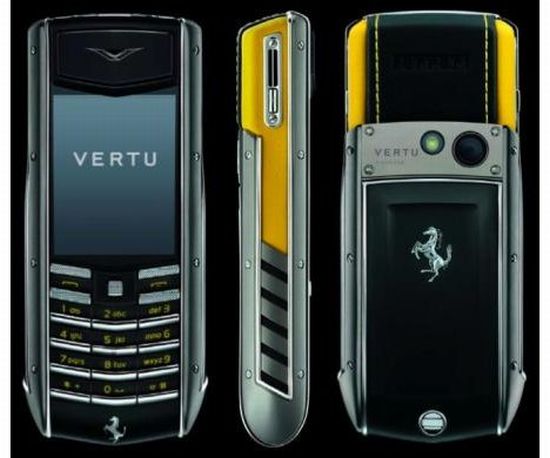 Target Customers: Ferrari fans.
While everyone is busy talking about the credit crunch, Vertu thinks differently. The latest Vertu Ascent Ti collection is targeted straight at the affluent Ferrari fans. The three new models include the limited edition Nero (Black) and some special editions called the Rosso (Red) and Gaillo (Yellow). All three phones will bear a Ferrai logo on their back. Each handset will feature stainless steel keys, a scratch proof PVD and Ferrari-inspired themes and ringtones. The limited edition Nero is made from titanium with crystal sapphire pillows.
Technical Specifications: Quad-band GSM/EDGE with WCDMA 2100, 5 hours talk time and 300 hours standby time, Bluetooth connectivity, 3-megapixel camera with autofocus and flash, and 4GB internal memory.
Pricing & Availability: While the standard Ascent Ti model sells for around $6,600, we can certainly expect the Ferrari Ascent Ti collection to cost more than that.
Via: UberPhones