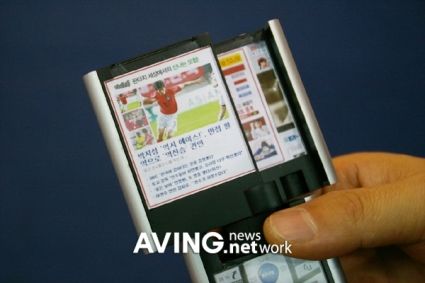 The Korean peninsula may be under a nuclear spotlight but the inventions and the innovations keep rolling. A Korean inventor Seok Hong Jeong has come up with a two LCD display concept mobile design. He presented his invention in the 'Seoul International Invention Fair 2006'.
The design will enhance the performance of mobile while accessing net and will also help when viewing multi-media contents.
Playing safe he has already applied patent for the device.

Via: Aving