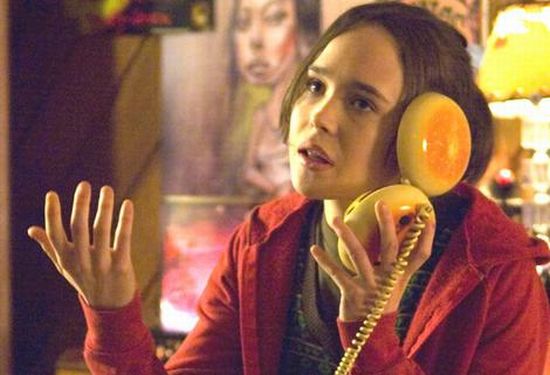 Do you like devices that look innovative and, well, slightly weird? If yes, then chances are that the hamburger phone (one of the signature promo items of the hit comedy, Juno) will definitely attract your attention.
Juno, a critically acclaimed autobiographical tale (by screenwriter Diablo Cody) released in Australia on January 17 and was recently nominated for four Oscar awards, including those for best actor and actress. The film, made on a relatively modest budget ($10 million), relates a saga on teen pregnancy (the battle with adoption of 16 year old Juno MacGuff after becoming pregnant to her friend, Paulie Bleeker) in a touching yet funny manner. The film, according to the manager of Fox Searchlight in Australia, Paul de Carvalho, is the most successful among all films released by the studio over the last decade, and is currently at the top of the Aussie box-office. The popularity of this comedy can be easily measured by the huge revenue it has already earned via ticket sales ($110 million in the US and $7 million in Australia).

Fox Searchlight had brought 100 Juno branded phones for promotional purposes, and the device, shaped like a hamburger, has indeed caught the fancy of Australians, as indicated by the sales figures at the virtual shelves of eBay. These devices, made of plastic, weigh 330g, and can be easily used as regular landline phones. The fact that these phones are sold online without any branding does not seem to have affected its popularity at all.
Within three weeks of Juno's premier show, the sales, bids, and consequently, the final selling prices of this unique promotional item have leapt up manifold. According to eBay spokesman Daniel Feiler, 364 hamburger phones were sold to Australians in the period between November 7 to February 5. The prices have also doubled from being around $10 in November to $20 in January, with a reported top price of $56.
In the US too, there has been a huge craze for the hamburger-shaped phone. According to eBay reports, sales of this product jumped by a phenomenal 759 percent in the month following the release of Juno. The start was sluggish (with less than 20 units being sold in November), but it has since picked up, with sales reaching 15-30 units per week in December and further rising to an impressive 50 units per week in January. Feiler says that eBay sales figures give a significant indication towards popular culture.
Source: TheAge