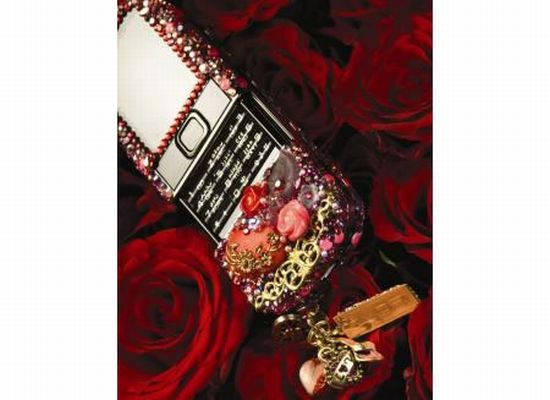 So here we go again! It is that time of the year when everything suddenly starts changing its color it passionate scarlet and the stores are filled with dark chocolates and cupid is almost always endlessly at work. Yup, it is the Valentine season and if you believe the stories, then apparently cupid has an arrow in store for all of us. Well, that is what they say, but sometimes it feels more like it is some regular flying midget throwing stones at me. Irrespective of whether Cupid has an arrow for you or not, we sure as hell have a gift that works better than a plain old Neanderthal arrow.
The house of Givori has launched the 'Serendipity' collection of cell phones which look as if they were made to match those gentle lips you wish were close to you right now. The collection is designed by a renowned international jewelry designer and the individual pieces feature vintage 1930's and 1940's intaglio Czech stones sprinkled with tiny specks of Aventurine gold. They are all hand crafted and no two are exactly alike. They make for not just a great gift for others, but obviously for you.

The Limited Edition 'Serendipity' collection is available exclusively at Harvey Nichols and select Axiom Telecom outlets. Tagged $3,100 you can opt from the Nokia 8800 Arte or Nokia N76 model, neither of which I'm particularly fond of. But I suppose it still makes a fine gift for your sweetheart. So am I buying one of these? Obviously not. But if you have both the cash and the heart to do it, then it is definitely worth it; If not for cell phone models available, then at least for the sheer hopeless romantics of it.
Source: Luxury Launches