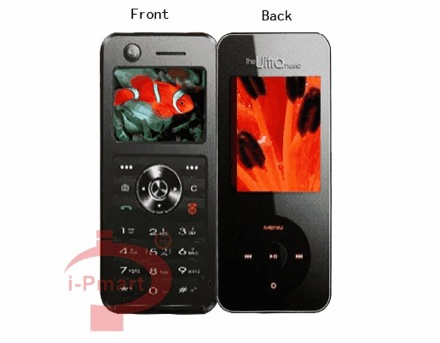 The Chinese imitations are as good as or perhaps better than the original devices. This time a Chinese company has produced a clone of the Samsung F300. Users say this phone has outsmarted the mobile phone of the Korean giant.
The attractively designed Samsung F300 clone comes with two screens the bigger one on the media side on the hind side of the device and the smaller one on the phone side on the front. On the media side is a wheel like button just like in an iPod – may be the Chinese clone will soon incorporate an iPod with the mobile phone.
The phone dubbed V8 is a dual-band GSM phone comes with a 2 MP camera and a microSD card slot. Priced at $131 this sleek dual faced mobile phone proves that clones are not necessarily inferior to the original.
Source & image:slashgear