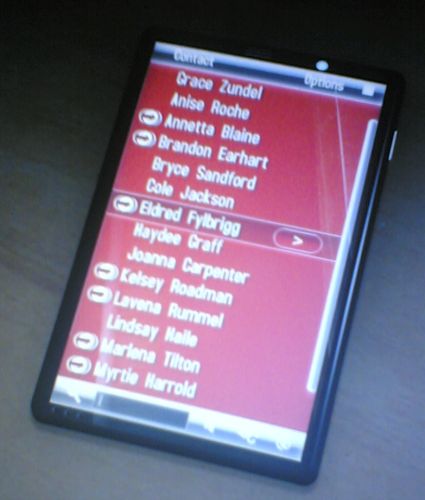 Forget iPhone now it's the time for 'Switch' to grab the headlines on net. This is alleged Googlephone being built with the help of Samsung according to Engadget's anonymous tipster.
As you will see from the photos it sans buttons for good a phenomena that we are seeing after iPhone release. Touchscreen will now rule the mobile world and how different or similar will it be compared to Apple iPhone we will know when more info comes our way.
It will have no internal memory on expansion slots but instead it will rely on Internet that will see the merger of Gmail, GTalk and SMS text messaging on this device. It will also allegedly have GPS to take advantage of Google maps in locating your position and charting your routes.
If net will be its primary source then the possibilities of application that can run on this device are huge.
No word from the horse's mouth till yet as Google is running a tight ship on this one like Apple.
Via: Engadget