The iPhone 5 rumors continue to rock the web. The new iPhone is largely expected to get a large display and 3D capabilities. This awesome iPhone PRO Concept design from Jinyoung Choi is really a dreamy version of Apple iPhone. The iPhone PRO Concept touts a 4.5 inch wide LCD screen with 1280 x 800 pixels. Choi has also added 3D camera and projector capabilities to this breathtaking iPhone concept.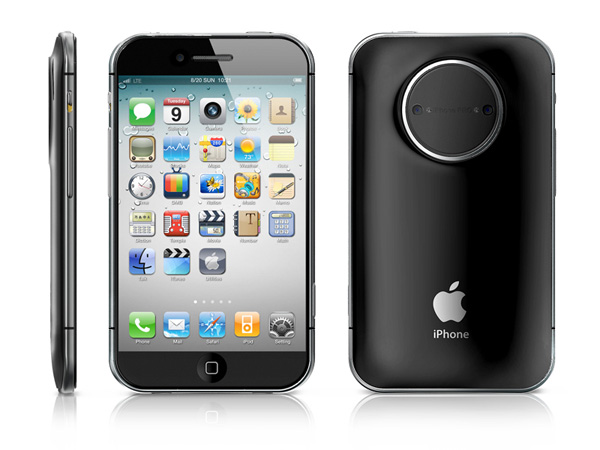 Indeed, the new iPhone concept is meant to attract users, who love to play with the camera. The design has a 1.2-MP 3D camera that can mount a DSLR lens to grab high quality 3D images and videos. The device also features a projector, which unlike the Samsung Galaxy Beam, is a standalone tool.
The projector, which looks like a cylinder stand, also sports speakers. That means along with projecting some content, you can also listen to music from the iPhone through external speakers. The DSLR lens is certainly the most impressive thing with the new iPhone PRO Concept design, which measures in at 128 x 73 x 9.6mm.
Via: PlusMood/Yankodesign