Apple has launched its Mac OS X email client, the Sparrow on iPhone and other iDevices. The move puts an end for the frustration of Gmail users of not having a powerful email client on iOS. Google's effort to roll out a spotless native iOS Gmail client has always been a failure. The Sparrow comes with several identical Gmail features, thus users can now enjoy the capabilities Gmail offers on Sparrow.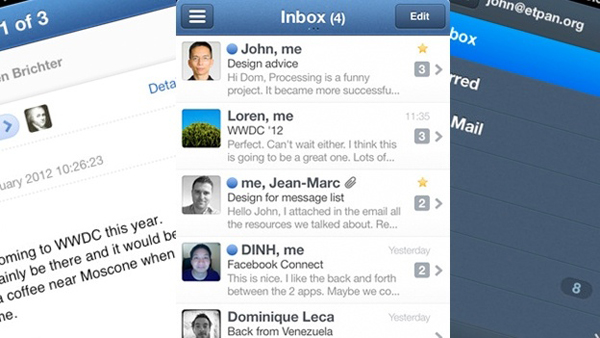 In brief, Sparrow touts several similar features such as threaded messages, an option to star mails, priority inbox, labeling and the facility to move mails to various folders. In addition, the Mac OS email client supports multiple email accounts including Yahoo mail and integration with iOS' famous notification center. A celebrated offline mode helps users read recent 1000 emails even if there is no network connectivity.
Sparrow also comes with some gesture capabilities. Well, you can display a few finger gestures to do various activities. Swiping your fingers in different directions, you can navigate around the user interface. Swiping up and down, you can read emails within a thread. Of course, these gestures let Sparrow supersede many other email clients on the iOS platform.
Indeed, Sparrow ends the frustration of Gmail junkies. Since Google has failed to design a perfect native Gmail app for iOS, Gmail users can now enjoy most of its features on Sparrow, which is also an official Apple email client, however. But, unlike Gmail client, Sparrow doesn't come free for you. As it is an Apple product, you have to pay for it. You can download Sparrow for a price of £1.99.
Via: T3