Intex Technologies is expanding its market by launching GSM mobile phones in Indian market. The company has tied up with Buena Vista Internet Group, a part of the Walt Disney Group, for preloaded Disney content to launch three feature rich models of mobile phones.
Intex mobile phones comes with pre-loaded ringtones, sing tones, screen savers and videos of Disney characters including Mickey, Minnie and the stars from Pirates of Caribbean. All Intex mobile phones are light weighted music phones and equipped with USB camera with user friendly features. Intex phones has 1 GB memory with additional Micro SD card. The company has launched three models of mobile phones, which are given below: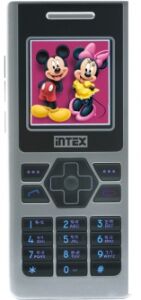 Aura: This is India's first metallic phone, which is equipped with a USB web camera .It has 1 GB memory provided through Micro SD card. racket ( around Rs. 8000/-). It has 1 GB memory provided through Micro SD card. Aura is 11.8 mm thick, weighs 90 gms and featured with MP3 player, one-touch 1.3 mega pixel camera with 5×1 zoom facility. Users can edit the photo through in-built photo editor and track their favorite audio sounds. The phone has in-built speaker, voice recorder and video caller ID. Aura comes royal gold and shining black colors.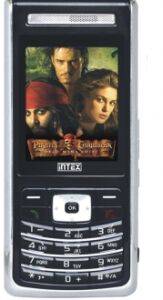 Infi: This phone is basically for music lovers. It has two in-built speakers and one touch FM radio. The only difference with Aura is that it has 128 mb in-built memory, 750 mAh battery and one-touch smart digital camera with 4 x1 zoom facility. It is also equipped with 1000 phone book memory. It comes with smart silver color and weighs 68 gms only.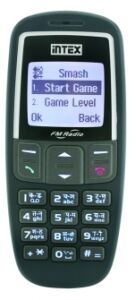 King: This 'candy bar' monochrome phone is available with one touch FM radio, soft keys, simplified iconic menu, speed dialing, polyphonic ring tones, instrumental melody composer. It offers you to better battery back up with stand by time of 300 hrs and a large message- SMS/ EMS up to 612 characters in Hindi & English. The users get Mickey sing tones preloaded on this phone.
According to Narendra Bansal, CMD, Intex Technologies, this would be the first time mobile phone will carry Walt Disney charachters like Mickey, Minnie and also the stars from Pirates of Caribbean.
Via: ITvar