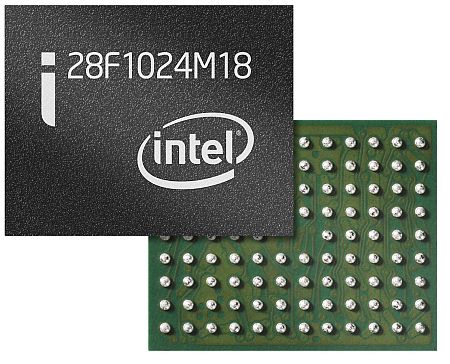 Intel doesn't want Samsung to steal all the charm with Samsung's new 1GB SIM as it has started shipping a 65nm 1-Gigabit flash memory for multimedia cell phones. The new 65nm NOR MLC parts from Intel proffer swift read speeds of up to 133MHz along with superior write speeds of up to 1.0MB per second.
Darin Billerbeck, vice president and general manager, Intel Flash Products Group stated:
The density of our 1GB product provides nearly double the storage for multimedia files and enables ever-slimmer form factor phones, both key elements for our customers.
The new flash memory will reduce the power consumption and enhance the battery life. The 65nm chips are said to be compatible with Intel's 90nm StrataFlash Cellular Memory (M18) architecture based flash chips.
So, you don't need to worry now for the storage space for your pics and files.
Via: dailyTech