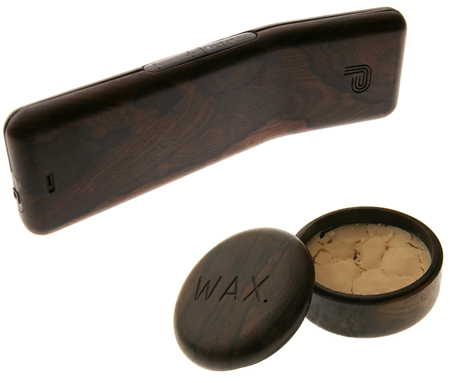 A unique idea indeed the HULGER have come up with a wooden phone carved out of African Ziricote hardwood which was and is used in decorative pieces. This Bluetooth enabled phone can be linked to all mobiles and VOIP devices.
It is a truly amazing final product and blends beauty and innovation to the zenith.
The product which is one of its kind will you set you back by £2000 or $3850. You can by it from the Digital Wellbeing Showroom or direct from HULGER.
The HULGER also gives you a wax wooden box for the upkeep of the phone.
Via: Joshspear