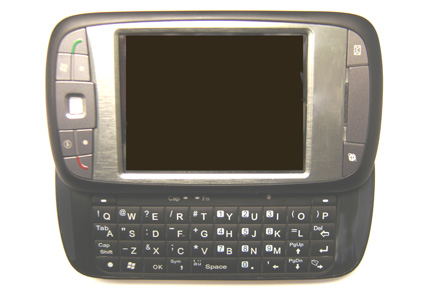 Yet another leaked info on HTC's would be latest offering 'the HTC Titan'.
According to anonymous tipster for Engadget this will be a replacement for the Apache brand.
Not much was divulged about the specs but you will be able to find EV-DO Rev-A upgrade with the usual Bluetooth and a 2-megapixel camera. It is touted to have a 256 MB of internal storage.
Where it is headed well it will be available from two operators first with Verizon as XV8600 and then it will also be launched by Sprint as PPC 6800.
See more pic after the jump.
Via: Engadgetmobile