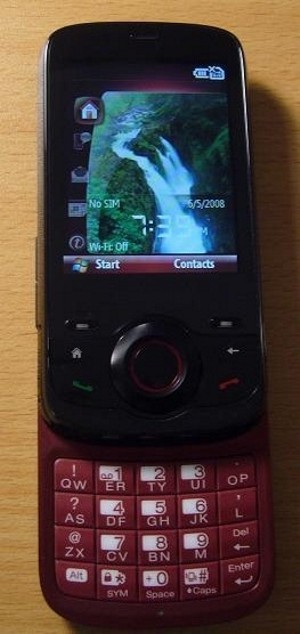 Looks like this very compact HTC CONV100 is all set to become T-Mobile Shadow's successor! The pictures were leaked recently and now it is ascertained that after declaring the HTC Juno as T-Mobile Shadow, it's time you see its HTC cousin CONV100 as its techno-heir.
This BETA is not yet out for sale but is sure get you interested with features like Windows Mobile 6.1, WIFI, 2.0 Megapixel Camera/Camcorder, MP3 Player, Media Player, Memory Card Slot, BlueTooth. System Specs are 260MHz Processor, 128MB RAM, 256MB Flash Memory and even a 240×320 resolution LCD.
So become one of the first lucky ones to have it once its up for grabs and all you got to do is to slip in the T-Mobile SIM and start disturbing people with your calls!
Via: Mobilitysite