HTC has just surfaced its new One series of advanced Android handsets at the MWC 2012. Set for release in Q2 2012, the One X, One S and One V have largely grabbed attention of geeks. Here is a new concept member to the famous One series, called the One Z from Hasan Kaymak. The One Z chiefly highlights a sliding mechanism, i.e. a slide-out QWERTY keypad and a dual SIM support.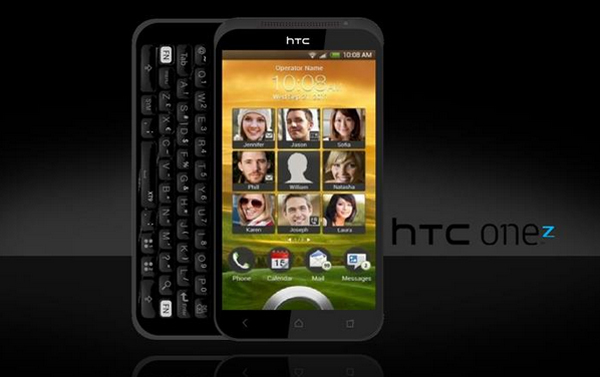 Like the One X, the One Z concept phone features a large 4.7-inch SLCD3 display with 1080p capability and Gorilla Glass 2 protection. The device touts both 3G and 4G LTE+ for connectivity. Under the hood, the One Z will mount a 1.5GHz penta core processor either with Tegra 3 or the upcoming Tegra 4. 1GB of RAM and 32GB of built-in memory will add muscle to the device from HTC. Additional features like a microSD slot and micro HDMI port will also be there.
Anyway, what will make the One Z special are its dual SIM capability and a slide-out QWERTY keypad. Being a 4.7-inch device, the One Z is already a big device. With the addition of a physical QWERTY keypad, it will be more bulky, analysts fear. Whatever it may be, it will be a great experience to get a slide-out keypad version of the One X, the first quad core smartphone from HTC.
It is not clear whether HTC has any plan to produce the device. Specs and images of the phone are found in the HTC Concepts Facebook page. The company and the concept designer haven't said anything about the device's possible chance to arrive in stores.
Via: ConceptPhones