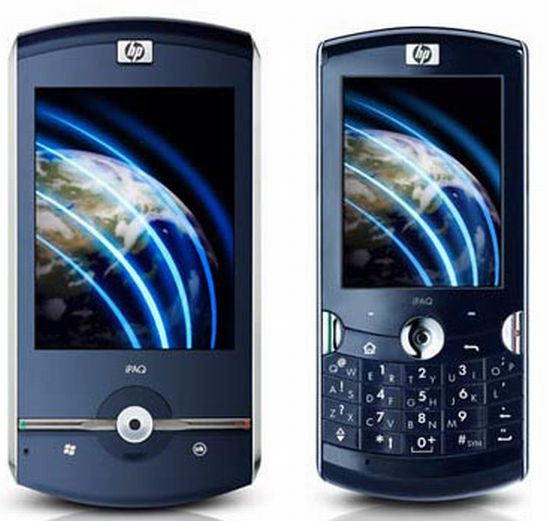 Target Customers: Windows Mobile Smartphone users
Latest from the house of HP are the two new Windows Mobile handsets, christened Data Messenger and the Voice Messenger. The high-end iPaq Data Messenger is a normal touchscreen slider smartphone while the iPaq Voice messenger is a non-touchscreen candy bar, featuring SureType keypad. HP has even replaced the usual D-pad navigation with an optical mouse pointer.
Technical Specs for iPaq Data Messenger: 2.8-inch QVGA touchscreen display, QWERTY keyboard, Windows Mobile Professional 6.1, 128 MB RAM and 256 MB ROM , 3.1 Megapixel autofocus camera with 5X digital zoom, Bluetooth 2.0, microSD card support.
Technical Specs for iPaq Voice Messenger: 2.4-inch QVGA display, SureType Keyboard, 128 MB RAM and 256 MB ROM
Pricing and Availability: The Data Messenger and Voice Messenger will sell for $665 and $532 respectively in November.
Via: BGR