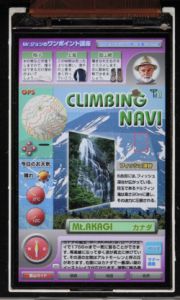 We know that the standard 320 x 240 display was not enough Hitachi has started the mass production of its 2.9-inches wide 800 x 480 cellphone display. Not only will the viewing experience increase but if incorporated it will also be change the future of cellphones.
The panel has viewing angle of 170 degrees and the contrast ratio is pegged at 400:1 with luminance at 250cd/ m2.
But on the negative side this enhanced resolution will drain the batteries faster; everything has its pros and cons. To solve this trouble the company made changes like by focusing on the transmission of light by backlight and tinkered with the pixel structure and also refurbished circuits.
The only thing keeping for this new LCD panel form getting to your hand is the cellphone manufacturers who should now come up with a totally new over the roof handset.
Via: Techon