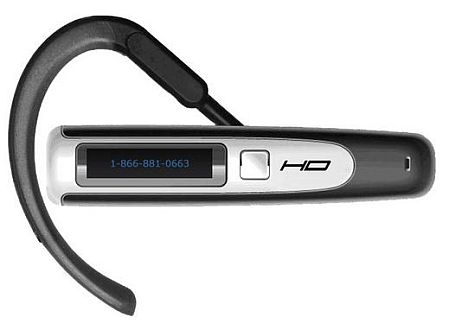 While there is a horde of Bluetooth enabled headsets in the market, the new Helium Digital's HD-880 Bluetooth Headset will withstand the competition effectively as it boasts two striking functionalities. The first one is its crystal clear OLED screen with caller-id functionality and the second one is determination of headset's status with blinking LED's.
You can wear the HD-880 Bluetooth headset on either side of your head, thanks to the screen rotation option. Other key specs include lithium-ion rechargeable battery, last number redial, microphone mute and voice-dial capability.
The HD-880 will start shipping for a price of around $89.99 (CND) in the middle of October.
Via: Slashgear