A lot of iPhone cases came and went without anyone noticing them. Every manufacturer wants to provide something unique and now it is tending to get weird every day. A lot of these designs are not even feasible but the game still goes on. You will probably freak out after having a look at the Hand iPhone case.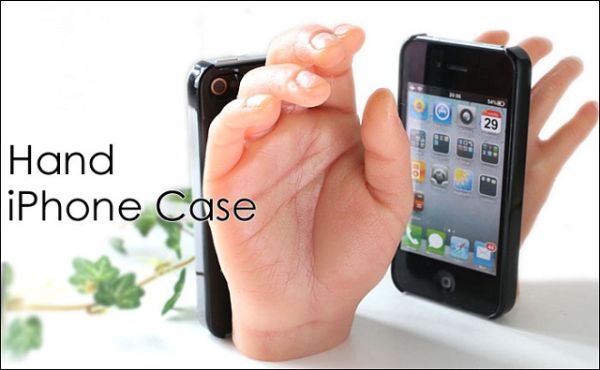 This case would probably remind you of "The Thing" from famous cartoon series "The Adams Family". This case is the brainchild of a Japanese Retailer, Rakuten. This case is currently out of stock and can be bought for a price of $58 (not sure whether it's available in India). This case is still a lot cheaper than other iPhone cases. Hand iPhone case is way too big and will never fit in anyone's pocket. So, it is more of like a dock-case.
We tried and failed to think of possible advantages of this product. We can't really think of a reason, why would anyone like this creepy and bulky iPhone case. How weird would it be when you see someone using this case in hands? You can imagine.
Via: MobileMag