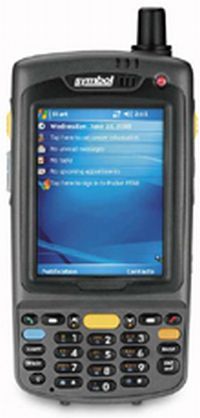 Another cellphone variant by Motorola supporting the blazing GPS technology has entered the market scenario. The Motorola MC70 is infact an Enterprise Digital Assistant (EDA) that helps the corporate world get in touch in just a fraction of time. This EDA would help ease out those fieldwork regarding chores in any job scenario. Look what the fabricators have to say –

Track and manage dynamic, real-time tasking, as well as verify specific locations of activities and provide mobile workers with pinpoint navigation support to improve location-based productivity.
It connects you with its state of the art technology incorporating – barcode data and signature capture, WWAN, 802.11a/b/g and Bluetooth, and be supposed for sale worldwide in Q1 of 2008.
Via: Dailygadget