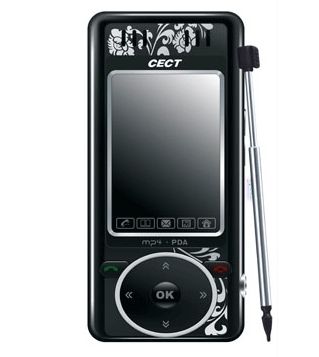 A truly beautiful phone by the CECT this 'IP 1000' (wish they had named it better) is covered with flower pattern and will make the user stand out in the crowd.
Display is 2.2-inch QVGA TFT LCD touch screen which shows 260k colors. The phone flaunts 4-megtapixel camera with auto focus and electronic dictionary.
It also has support for MP3 which can be played for 24 hours and MP4 video files supported by battery for 12 hours with 1000 hours of stand by time.
Via: Aving