Google Chrome browser for your Android smartphone is now more advanced and interactive than ever before. Let's see what are the new things you can do with the updated Google Chrome? Firstly, the browser has home screen bookmarks if you like to use shortcuts. You can also select desktop Chrome bookmarks with it. Moreover, it can now support multiple languages. To be precise, this edition can work with 31 different languages.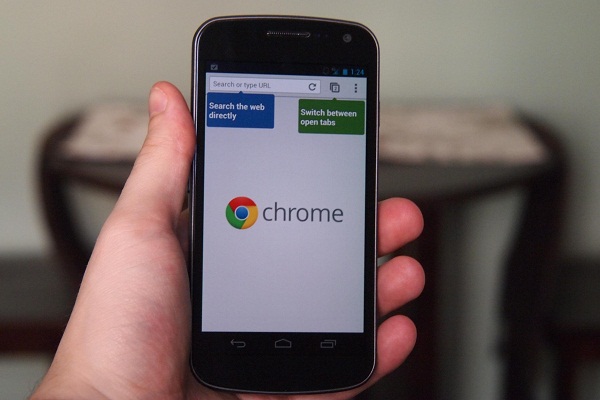 You have the option of setting it as the default browser. So, whenever you click on a link, it will directly open in Chrome. Additionally, if you want a Wi-Fi connection, you can always load the proxy access. There is even a button at the bottom of the page for some sites that helps you in switching over to the desktop version.
The compact version of the browser for mobile devices is quite neat. Moreover, its full sized desktop adaptation is also damn slick. Many Android 4 devices have a large screen with high resolutions and the latest version of Chrome works really well with them. Chrome has gained considerable popularity despite the fact that it is still in beta.
The browser can be downloaded on Android using the Google Play service. Right now it is only available on the latest version of Google's operating system – Android 4. All smartphones and tablets that have Android 4 will support the browser. It was released in February 2012 and has been updated a number of times since then.
Via: MobileWhack