The first stable version of Chrome web browser for Android devices will be available for our perusal soon. Google, which recently launched the second beta update of Chrome for Android, said that the original version of the browser would be up for grabs for users in a few weeks. Google's senior VP of Chrome and Apps, Sundar Pichai has revealed the company's plan to bring the Chrome browser out of the beta mode shortly.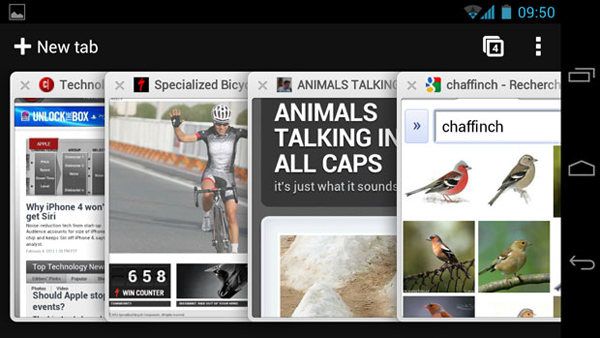 Google launched the first beta version of Chrome for Android in February 2012. The Chrome beta browser works only with the latest version of the mobile OS, the Ice Cream Sandwich. The second update for Chrome beta comes with many bug improvements, Google says. With the new Chrome beta version, there will be an option to view the desktop versions of web pages. It also enables adding bookmarks to the browser's home screen.
Well, according to Pichai, Google has addressed several things with the beta 2. It ensures better bug quality and stability than the first update. However, after some more improvements, the original version of Chrome will come in a matter of weeks, he adds.
Google Chrome has been a highly successful desktop web browser for a while. It has made a huge penetration into the global web browser market with its simple and easy-to-use features. Google designed the Android version of Chrome early this year only. Indeed, Chrome has been largely welcomed by the Android users. The web browser makes things easier for them to surf the web and enjoy much more on their Android handsets.
Via: CNet