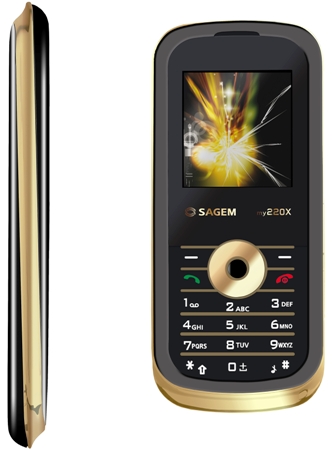 Sagem has rolled out a new model, my220x candybar, which follows my150x; it is equally slim and sleek owing to its unique design that uses sweet combination of black and gold.
There is not much to talk about this handset other than its looks and most importantly, its price. Costing around £15 it proves to be one of the best looking entry level phones.
And for that minimal price you get a phone with 65k LCD, dual-band and hands-free capability. To my surprise, it weighs 65g and is 10mm thin (can't call that thick, at least for that price).
Via: IntoMobile