Android might be one of the best mobile phone operating systems but it comes with a few drawbacks too. One major disadvantage is limited support to different file types or formats. It supports the popular ones but does not support formats like 7z. You can't download such files from attachment and save it in your phone memory.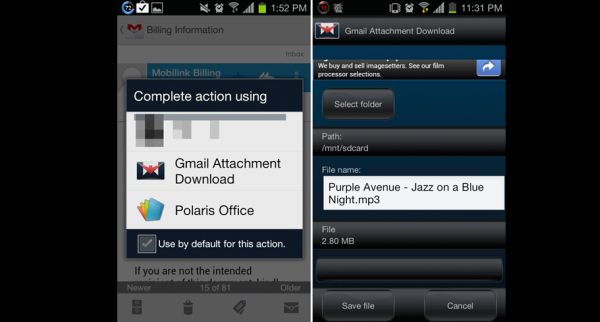 This problem can be solved using "Gmail Attachment Download", which allows you to download files in any format and save it to you memory card or anywhere in the memory. To work with it, first click on view in your Gmail and select the app prompt when it flashes. This would initialize the app and then you can select the download location for the attachment. As soon as you hit save, the attachments are in your phone at the selected location.
The "Gmail Attachment Download" is a free app but it runs with ads. It works well with Android v2.1 and upwards. This app works with other email clients too.
Via: Redmondpie