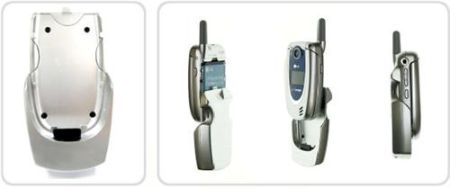 Globally the mobile phone industry seems to be unstoppable when it comes to innovations and technological outbursts. The future holds great promises for us and so do our very own and lovable cellphones. You never know if in the not-very-distant-future your mobile phone is equipped to test your blood sugar levels! Don't be amazed, 'Verizon' has done the laurels already and they seem to be gathering enough revenue for good.

The Verizon LG5200 GlucoPhone, has a built-in glucose meter, which enables the user to comfortably judge blood sugar levels. The GlucoPhone module is compatible with Verizon cellphones and is just like your usual blood sugar level testing meter. Pack in your GlucoPhone with you while traveling and you are good to go!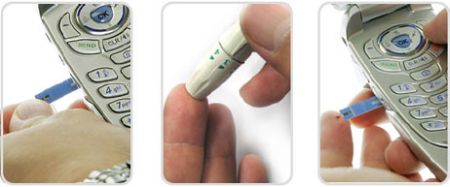 One has the freedom to download user-friendly software into the GlucoPhone, which in fact helps you maintain your calorie intake as well as maneuvers you in monitoring your blood sugar levels. Just as a test run, this technology is compatible with Verizon LG5200 cellphone only, but the company may soon expand their innovation into a lot more mobile models. This is seriously a must-have for every diabetic out there!
Via: Ohgizmo