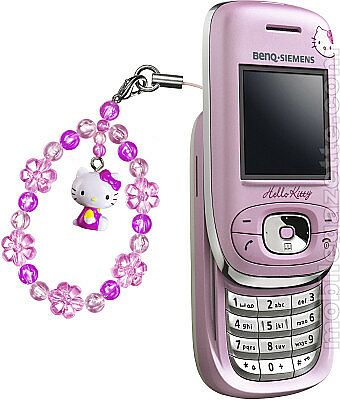 Hope you fashionable girls still memorize the Girly-Girl Phone Mia from BenQ-Siemens. You don't! No problem. BenQ-Seimens have a new stylish cell phone, AL26 Hello Kitty, in their stores for you only. The AL26 is a complete Hello Kitty phone introduced for chic girls.
The features include 65k colour TFT screen, polyphonic ringtones, GPRS etc. Let's forget the features and just talk about the looks. So girls, if Hello Kitty is your cup-of-tea, the BenQ-Seimens AL26 is just made for you.
The BenQ-Seimens AL26 Hello Kitty phone will be coming in two tri-band versions, GSM 850/1800/1900 for North America and GSM 900/1800/1900 for the rest of the world.
Via: Mobilementalism