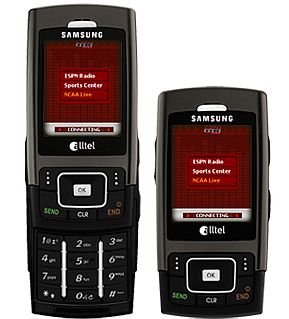 Now, that's a catchy offer. Alltel has given place for the new Samsung U420 (aka the Nimbus) that boasts a VGA camera with flash, speakerphone, Bluetooth connectivity and BREW Client 3.1.4.
Coming to the point, you have a fabulous chance of getting two Samsung U420 for a meager price of $49.99 with a two year contract. The phone measures 3.6 x 1.8 x 0.85-inches and weighs 96 g.
If the Samsung U420 allures you then it's the best offer to buy two for such a cheap price.
Via: phoneArena