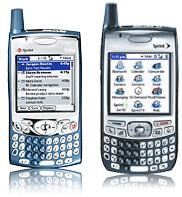 If the latest upcoming patch update for the Palm Treo 700p did not feature the mention of SDHC support don't be disheartened as the hackers were at work and have found a way out were by even the 700p will and can have the SDHC support.
To keep the things simple just get a Treo 680 and copy the support files to 700p and you will have 700p supporting SDHC.
The SDHC is a secure digital card standard and can almost double the memory of your pone.
For more check the link.
Via: Phonenews