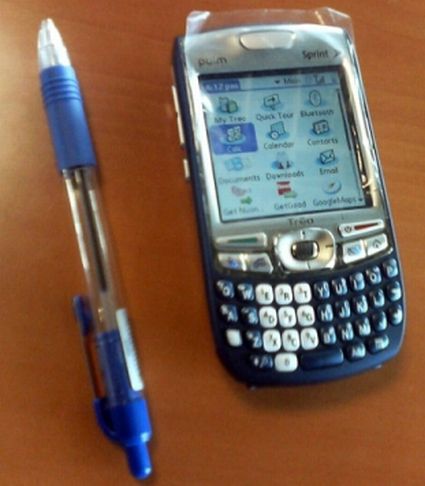 The rumour that took place on web a time ago about Palm's brand new smart phone Treo 755 for U.S – based Sprint wireless company has now came up with some leaked pictures and specs.
However it is still not sure that Palm will offer this Trio 755 model to Sprint but this smart phone will soon hit the market with Garnet operating system instead of common mobile windows that its predecessors runs.
It will also come equipped with QWERTY keyboard to enable quick messaging and document composing, a built-in 1.3 megapixel camera and is also supposedly lighter and slimmer to carry and operate as compared to Treo 700p .
It will sport Ev-Do technology but the price and the accurate time when the device is expected to launch in the market is still not yet known.
Via: Softpedia