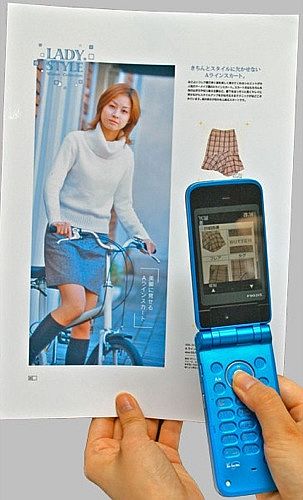 Fujitsu has introduced a new type of 'invisible' barcode. The process is same like embedding a QR-code like function into a picture but this time Fujitsu has come up with the FP (Fine Picture) code.
The FP code allows the users to photograph the code with their cameraphones and enables the data to be embedded directly into color print photographs. Well, the new FP code comprises fainted pale yellow lines (invisible to the eye) which get superimposed on the photograph during the printing.
The FP coded illustrations could be seen in Japanese catalogs and magazines in the month of October. Indubitanly, the Japanese are always one step ahead if we talk of emerging technologies.
Via: PinkTentacle