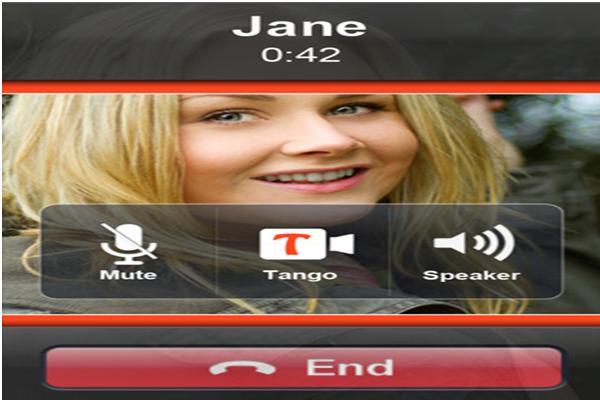 There has always been competition among cellular carriers in retaining customers by providing competitive rates. Probably this is one of the reasons why free calls to mobile phones haven't seen much growth. With Yahoo Messenger, we all know how easy it is to make free calls from PC to PC anywhere in the world. Recently, some mobile applications like Tango and Nimbuzz allow you to make free calls between mobile phones that have the same application installed. A similar kind of feature present in all iOS devices also allows you to make free calls from one iOS device to another iOS device.
Here are some popular applications that allow you to make free calls and engage in live chat.
1. Bobsled
Bobsled certainly stands out when it comes to making free calls. Bobsled allows you to communicate with anyone as long as you are connected to the internet. With Bobsled, you can make free calls to any mobile or landline number in U.S, Canada or Puerto Rico. If you are using your PC to make calls, then most of the popular browsers support Bobsled application with a separate Bobsled browser button. Bobsled application is also available for iPhone, iPad, iPod and Android.
2. Tango
If your cellphone and your friends' cellphone have Tango installed, then you can make free phone calls using Tango over 3G or Wi-Fi. You can also call any PC that has tango installed. In addition, when you install tango, it automatically finds your friends that have tango. As tango allows you to make free voice calls and video calls, this is certainly one of the best ways to keep in touch with your friends in abroad. As of now, tango works on iPhone 4, iPhone 3GS, iPad, iPod 4th generation and Android.
3. Fring
Fring is a mobile application that allows you to do free live chat, voice calls and many more. The only restriction is your friends should also have Fring installed in their mobile phones. If you want to call people who are not on Fring network, then you can go for darn cheap Fring out plan. With Fring, you can also do live group video chat anytime from anywhere. Fring supports all the latest phones like HTC Sensation, Motorolla Atrix, HTC Evo 3D, Xoom and many more.
4. Nimbuzz Mobile
When it comes to free live chat, Nimbuzz is another great application. With Nimbuzz mobile, you can chat with your friends, start an online buddy call, and send text messages for free. You can also use Nimbuzz to share photos, videos, and files. Nimbuzz mobile won't charge you when you make call to other Nimbuzz users. It works by making use of your internet connection. However, if you want to call landlines or non-Nimbuzz users, then you can go for low-cost Nimbuzz out plans.
5. Yahoo Android Messenger
The latest Android phones come with a customized and improved version of yahoo messenger. With Yahoo Android Messenger, you do live chat and make free voice and video calls to your friends. You can also integrate Yahoo Android Messenger to your Facebook chat.