When you introduce yourself to a potential client or business partner, you always wish to leave a good impression on him. Though social skills still remain at the helm of impression making, an interestingly designed business card can reveal your outlook and innovative capabilities. Designer Frederic Tourrou, in his endeavour to create a business card that would earn him employment and good will among the designer fraternity, came with the idea of making an iPhone inspired business card. The card is totally themed around iOS and includes the lock screen and contact page of the iPhone.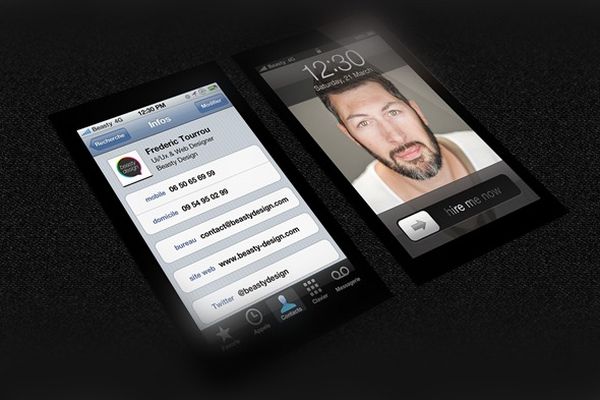 Not just the aesthetics, he has also managed to include all the necessary information on the card without going over the board. Everything from his name, to his twitter account, all has been mentioned without making it look excessively weird. He has defied many conventions while designing the card. For example, having a large face on the card is not acceptable, but on his iOS designed lock screen, it looks excusable.
While his ingenious design is worth applauding, we can't say how long an impression a card will bear upon the employer, or business partner, or anyone else you want to deal with. It is revoking and impressive and surely talks about the creative skills of Fredric and maybe who knows he'll be lucky enough to grab a job, or get more creative assignments. But, for the rest of you, take as inspiration and not a fake means to your identity.
Via: Apartmenttherapy/ Redmondpie