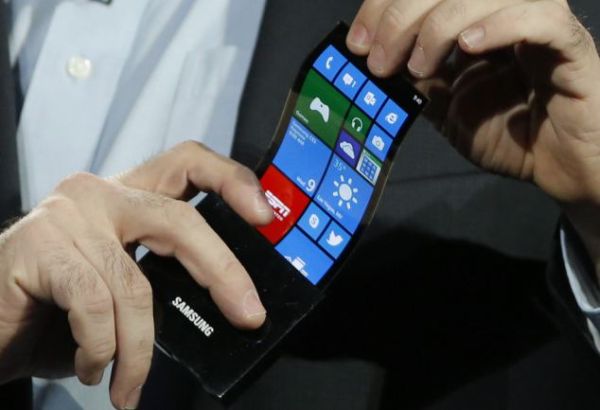 Samsung is now busy with obtaining patents for flexible displays for its products. Flexible screens seem to be the new hype in the future and this is likely to start from 2014. Samsung is the world's largest electronics maker and is determined to be the pioneer and leader in this regard. Samsung reported that flexible displays would probably be used in televisions, mobile phones and tablets initially. Subsequently, it is expected to extend this to a larger range of devices. There were reports previously that the first flexible display devices by Samsung would be delayed as the company was having problems with display quality. The patent placed by Samsung outlines how this new technology will work on smartphone devices.
The flexible display on mobile phones mean that there would be many ways of bending the screen, along with folding and curving it. When the display is bent, the images on the screen will also be automatically adjusted, thereby presenting everything precisely. The patent filed by Samsung also outlines how the flexible screen can be bent to zoom in and out the content featured on the phones. Zooming on current smartphones can be carried out by pinching the screen together or apart. Somewhat along the lines of this, the new technology would mean that users can bend the screen concavely or convexly to adjust the zoom levels.
When the flexible display is created, a four-layer design is adopted wherein there is a multi-touch screen on the top most layers and a "bending detection port" at the bottom layer. While being highly flexible, the screen will still be able to accurately present the images and content as well as accept multi-touch inputs from users. When Samsung submitted its patent, it also included one for an eBook page being turned over. This proves that it can also be used for Samsung eBooks and that it can be so flexible that it can be almost paperback-like.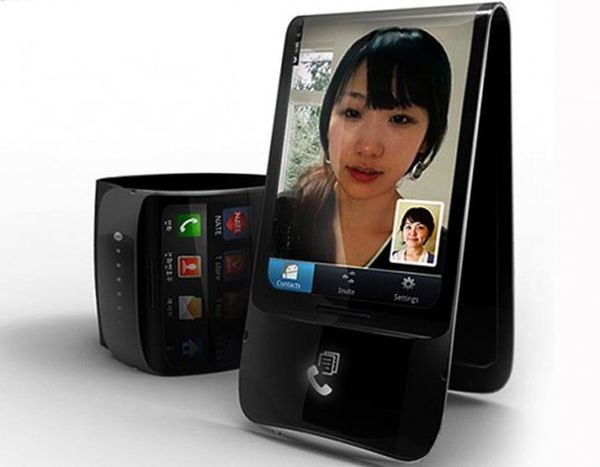 The grapevine has it that the Samsung Galaxy Note 3 device will come with this flexible OLED display, which will be unbreakable as well as thin, and light. With this flexible screen, the screen will be at least 5.9-inches in size and be almost 50g lighter in weight. LG also plans to unveil a flexible display OLED screen smartphone by the end of 2013. Whether these companies are able to finally launch such screens depends on them getting the patents, which Samsung has filed for. Until that happens, Samsung loyalists will probably have to stay satisfied with the latest Samsung Galaxy S4.