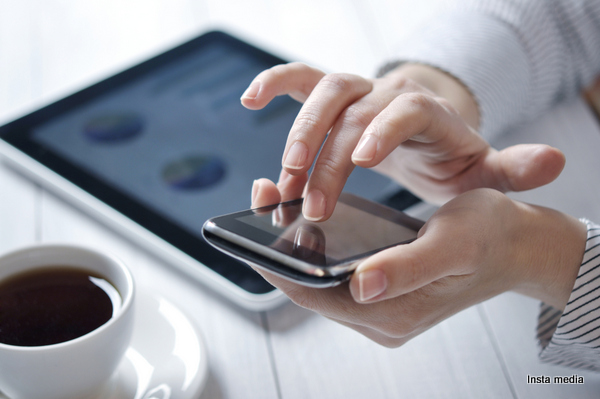 It has been five months since Blackberry launched its latest version of operation system. Yet, it has worked hard enough to create yet another product, which would mean the conglomeration of Blackberry and Android and iOS. The latest operating system offers a range of updated features. Nonetheless, Blackberry Messenger remains a strong selling point for the company. Now, this popular app can be accessed on competing smartphones like Apple and Android products.
Blackberry said that it was time to bring Blackberry Messenger to the mass market at larger rather than limit its use to those using Blackberry devices. No matter what device a person has, it is hoped that Blackberry Messenger will be used. This free app is expected to be available on iOS as well as Android this summer. Android-run devices will need to have a version 4.0 or later in order for the Blackberry Messenger to function. Likewise, iOS devices will need a version 6 and later. However, before this app can be enjoyed on these devices, the app will have to run through Google and Apple's approval processes first. Once the app has their approvals, iOS and Android users can enjoy the full Blackberry Messenger experience. The features included in this app are voice and screen share. However, at least initially, only messaging and groups will be made available on iOS and Android devices.
This move by Blackberry has been met with mixed reactions. Some experts feel that it seem odd that Blackberry would be willing to give away what they could otherwise claim as exclusively theirs. However, others feel that this move acts like a mark of confidence by the company. By allowing Blackberry Messenger to be used on non-Blackberry phones, Blackberry could be trying to prove that its app is capable of being a stand-alone, independent app. Blackberry is confident that with this move, the messenger will be able to prove itself as a stable and independent app.
Nonetheless, it is bound to face competition from long established messenger apps like Whatsapp which is enjoying enormous success across all mobile platforms. Of course, this does not mean that Blackberry will be deterred. As the messenger app picks up momentum after being launched, the full range of messaging features like multi-user chats, voice notes, photo sharing and BBM's famous "D" and "R" message statuses will be made available. Nonetheless, it has to catch-up with Whatsapp, which generates an average of 8 billion incoming messages and 12 billion outgoing messages daily. Currently, Blackberry Messenger has a user base of around only 60 million monthly users. By launching the app on Android and iOS, the company hopes that this number will grow exponentially.
Whatever the company says, one fact remains; Blackberry definitely has its task cut out.