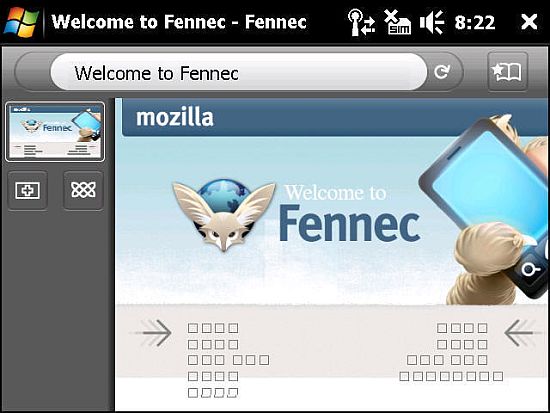 The Alpha Edition of Firefox Mobile is expected to be available within a few weeks. Now, with some screenshots available, it will be only a matter of time before the beta version hits Windows Mobile Professional touchscreen smartphones. Given the Acid3 Test score of 88/100 that is impressive by mobile phone browsing standards, Fennec is expected to provide seamless web browsing on the phone.

Firefox Mobile is touted to provide Mozilla's standards-based open source browser engine optimized for mobile phones that will be easy to use, secure and easily accessible.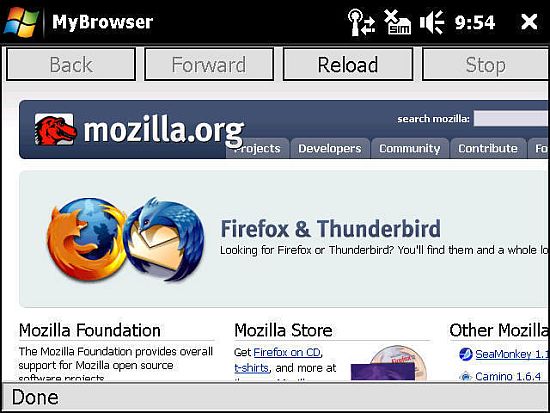 What others are saying?
Darren Murph of Engadget Mobile writes
Here we have the first living proof that Firefox Mobile (or Fennec, as it were) is alive and well for Windows Mobile, albeit in decidedly alpha form.
According to Zack Epstein of Boy Genius Report
Sure we would love to see Firefox Mobile, codenamed Fennec, on some other platforms but let's be honest – Windows Mobile is definitely in need of some browser love more so than most other competitive smartphone platforms.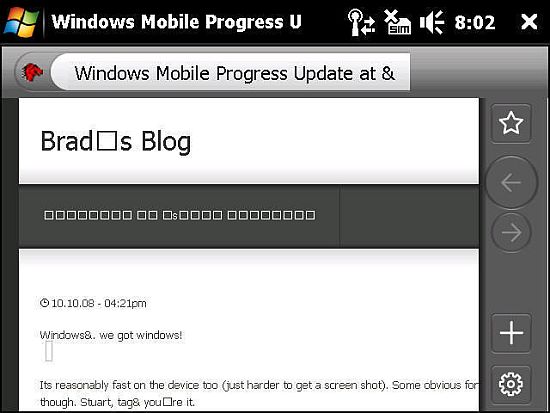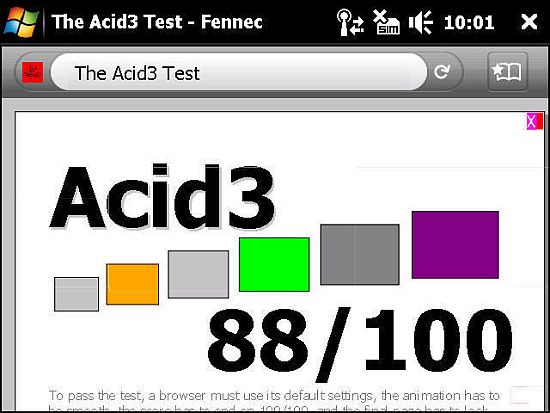 Via: The Unwired