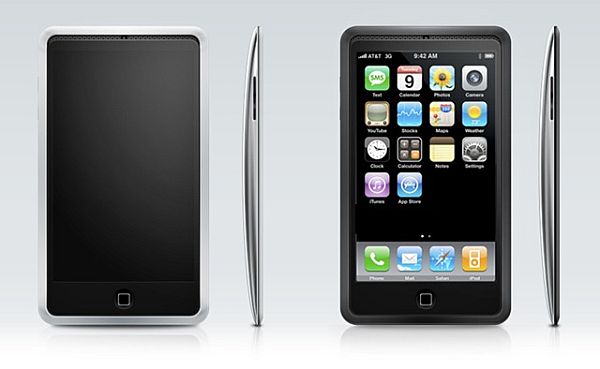 The iPhone 4S was launched in Cupertino by Tim Cook, This was a long awaited phone and is one of the 3 smart phones launched by Apple in 2011. iPhone 4 S looks just like its precursor. But its internal features are totally new. It is because of these innovative features that iPhone 4S has been termed as the most special iPhone These features have enabled iPhone 4S to be 10 new aspects of iPhone 4S are being listed below.
1. Siri
Siri is an intelligent assistant which comes in iPhone 4S. It recognizes your voice and takes instruction from your voice. You just have to ask the phone and it will do what us being asked. For example if you are looking for some restaurant near by you just need to ask the phone 'Any Chinese restaurant around here?" and Siri will recognize the instruction and will direct the task to the App responsible for accomplishing the task. So the Siri app will make using the iPhone very easy.
2. Camera
You won't believe that any phone can have a camera like the one which iPhone 4S has. You can zoom in or zoom out anywhere as per your desire. The camera enables you to download and use photographs of high resolution as well. It has the best of the best optical configuration which will fulfill all your desires from a camera. It has 8-megapixel resolution.
3. Video recording

The recording with 1080p HD video is a stunning experience. It has new features which makes the video feel exactly like the real one. The camera has the video stabilization feature. This feature takes care of the the shaky shots.
2. Dual-core A5 chip
iPhone 4S comes with 2 core A5 chips. 2 cores enable the phone to give you graphics which are twice better than its processor. The dual core makes the phone more faster. The apps are launched and process faster. You can browse the internet, play games etc faster. Apart from being efficient in performance the A5 chip is also power efficient. Therefor it has an exceptional battery life.
5. iOS 5
iOS is the most sophisticated mobile operating system in the world and it comes in iPhone 4S.Though it is the most sophisticated operating system it is very easy to use. This easy to use feature makes this operating system ahead of other operating system.
6. iCloud
Benefits of Cloud are well known . iPhone 4S includes the iCloud feature in it and lets you easily mange manage all your data. All your photos, music, apps, contacts, mail, contacts, documents, calendar etc are managed and stored by iColud.
7. Retina display: the screen
The retinal display of iPhone 4S is one of its most remarkable feature. It makes the visuals come to life with a lot of clarity. of iPhone 4S. Due to very high pixel density you will not be able to feel the difference in the individual pixels. So you will see sharp text, excellent and clear graphics, and images.
8. Face time
The video talk feature offered by the application Facetime call enables you to see the face of the person whom you are talking to along with hearing his/her voice. This feature is available for talk from iPhone to iPad 2, iPhone , Mac (over Wi Fi5) and iPod. This app is integrated with Siri. When you tell Siri 'FaceTime with Dad' it will connect to your dad and you can see and hear him. By the help of this feature you will be to attend functions, meeting etc even when you are not physically present there.
9. External buttons and connectors
The external buttons and connectors given in iPhone 4S makes using it very comfortable and easy to use and operate. It has the volume button on the left side which can be used to reduces and increase the volume while on call or listening to music. Above the volume button is a button has been provided which can be used to switch on or off the ringer. For connecting the accessories of iPhone 4S slots for microphone, 30-pin doc connector, built in speaker and 3 mm stereo headphone mini jack is given.
10. Mail attachment support
Files can be attached to the mails very conveniently and can be shared. The iPhone 4S is compatible with several formats. It can work with images , word document, web pages, keynotes, numbers , Acrobat reader , presentations and spread sheets.