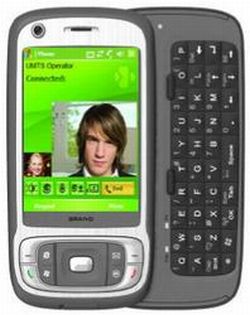 Are you ready to catch the excitement with the all-new HTC Kaiser? The company is feeling proud too, as it has just received the prestigious 'FCC certificate' for this exquisite marvel. HTC Kaiser supports the contemporary 'Windows Mobile' operating system.
It infact, gives you best possible functionalities that the modern-day pocket PC phones come with. Its best features include – HSDPA, WiFi, Bluetooth and the GSM Quadband network support system.
The HTC Kaiser 120 gives you the freedom of 3G network support and its has a 3- megapixel camera module at the backside and a VGA (video graphics adapter) camera at its front. Unlike the HTC Kaiser 110 (which has a 3 megapixel camera), the HTC Kaiser 100 does not have it.
After getting that FCC approval, HTC is looking forward to enhance their promotional criteria for their state-of-the-art pocket PC phone. Please count me in!
Image: [1]
Via: Slashphone