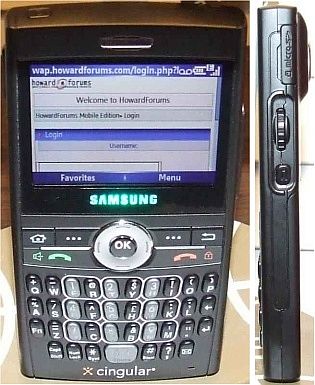 The Samsung SGH-i607 has received the green signal from the FCC and has found a place for itself on the Cingular. The SGH-i607 Blackjack is taken a s a successor to the i320 and a tough competitor of the Motorola Q.


The SGH-i607 is a Windows Mobile powered Smartphone that comes rocking 3G high-speed data, GSM, dual-band UMTS/HSDPA capability, 1.3-megapixel camera, QVGA display, global roaming and the microSD card slot for memory.
No specific date has been announced for the official launch of i607 but we expect that the announcement will be made very soon.
Via: PhoneArena