The free photo sharing program, Instagram, has been a tremendous hit since its launch. A simple idea, which transformed into the digital format, had taken sharing of images to new heights. The program's versatility is one of the noticeable highlights for its success. Literally, users can take a photo and then apply a colored filter to it before sharing them on several social networking sites. In fact, Instagram has their own website for sharing images created with Instagram program. However, malicious program creators have developed harmful programs which are being disguised as Instagram application.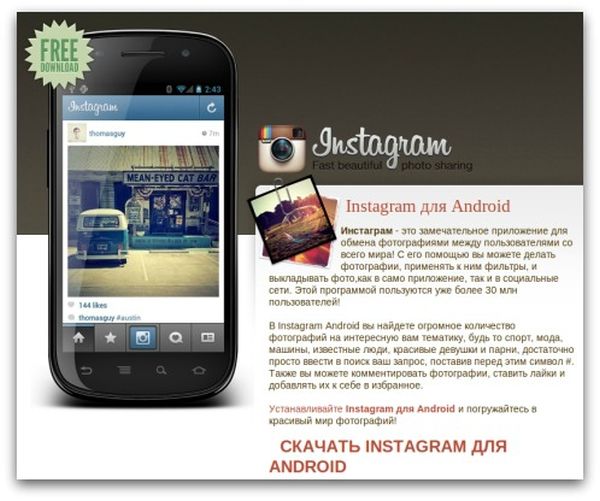 Downloading Instagram program from unauthorized websites might contain malicious programs that might harm your device. Earning money by creating fake applications is one of the main motive of these criminals. As fake applications are designed to work similar to the original program, it's quite difficult to find its ingenuity once you have installed the application. Users may experience unusual problems on their smartphones when such malicious programs are installed. Users are highly responsible for being unaware of these fake applications. Public Media is also helping the public to stop users from downloading programs from unauthorized websites.
Facebook's recent acquisition of Instagram has further captivated attention of the malicious program creators. With the aim of making huge money, fake program creators use public people as the key cards to play their games. Installing Instagram application which was downloaded from secondary sites should be highly avoided even though one could trust that website. For trouble-free use, always try to download programs and applications from authorized websites like Google play or other Android marketplace. To add, fake applications might attract you to download and try them on your handset.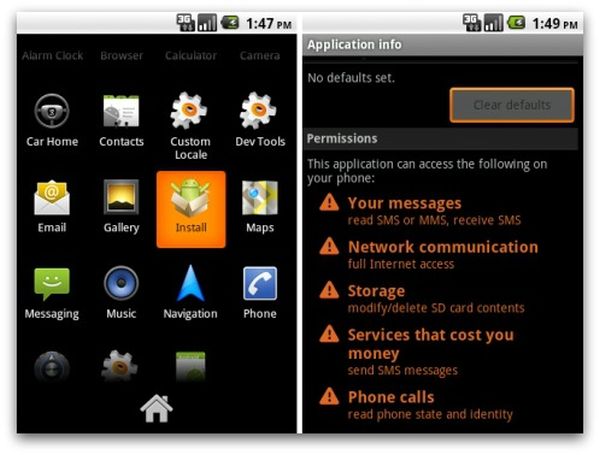 As these malicious programs resemble the original applications, most people use them without realizing the harmful effects it would bring to their handsets. Literally, fake applications can create trouble in any form like sending text messages automatically without the users knowledge, sharing information or anything that users would not do on their handsets. It's good to avoid downloading such programs from other websites other than the creators'.
Some sources suggest that a certain Russian website is purporting this fake application. However, we aren't clear about the source of such fake applications; but, if installed, those programs can badly infect your handsets.
Take time to read about information provided in the authorized website before you download such programs to your handsets. Enjoy a safe Instagram experience!
Via: Sophos