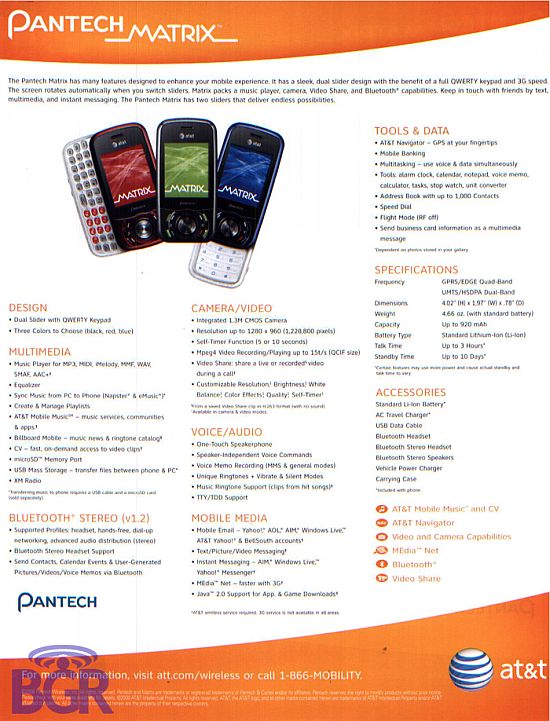 If you are planning to buy a new mobile phone handset, then you could postpone your decision for sometime, at least until AT&T makes the Pantech Matrix freely available. The Boy Genius Report has exposed the full fact sheet of the Matrix. Designed to sport the dual slider, typical of the popular Pantech design – the numeric keypad sliding downwards and the full QWERTY keyboard sliding sideward, Matrix seems to be an upgraded version of the Pantech Duo. Available in black, red and blue, this 3G phone's multimedia features include MP3, capability to synchronize music from PC to phone, features AT&T Mobile Music service, XM radio, browser, email and IM. It comes with Bluetooth stereo v 1.2, has a 1.3-megapixel camera with self-timer, video recording and enables customizable resolution, brightness and color effects.

What others are saying? Engadget Mobile's Chris Ziegler writes
Looks like there's no end to this newfangled texting fad, and AT&T's doing its best to capitalize with a cute little Pantech that slides not one, but two ways.